25 Recovery Strategies (beyond sleep and nutrition) – (NZREPS 2 CPDs)
Description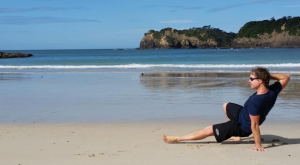 25 Recovery Strategies – beyond sleep and nutrition.
In 3 and half hours of easy listening, JP packs 25 recovery strategies into this online education package – some common sense and some that may surprise you – but all of them worth their weight in gold.
Learn the Hows and Whys, try some in this class today – and learn how to build combinations to get better performance outcomes through mindful recovery.
This course is a recording of a ZOOM live/virtual education session.
You will receive a PDF of the slides and list, and a downloadable certificate upon completion of a short quiz.

What Will I Learn?
Learn 25 recovery techniques, from lymph work to breathing techniques to build into your and your clients' lifestyles and routines
Introduction
About this course
00:02:55
What is recovery?
00:04:16
Reading recommendations
00:01:13
JP Is the educator of the year 2019 for a reason and this and other curses show the quality of his work.
Every single strategy in this course is well explained and easy to implement.
JP puts here a great resource that helps us all to get to the next level in the health & fitness industry
I have used so many of these strategies daily since completing the course. Very simple every day habits that can be added into your life to give you more energy and vitality
So many simple steps that we over look and take for granted
So many methods done in a better way that can bring so much benefit!
What a thing to have in your arsenal