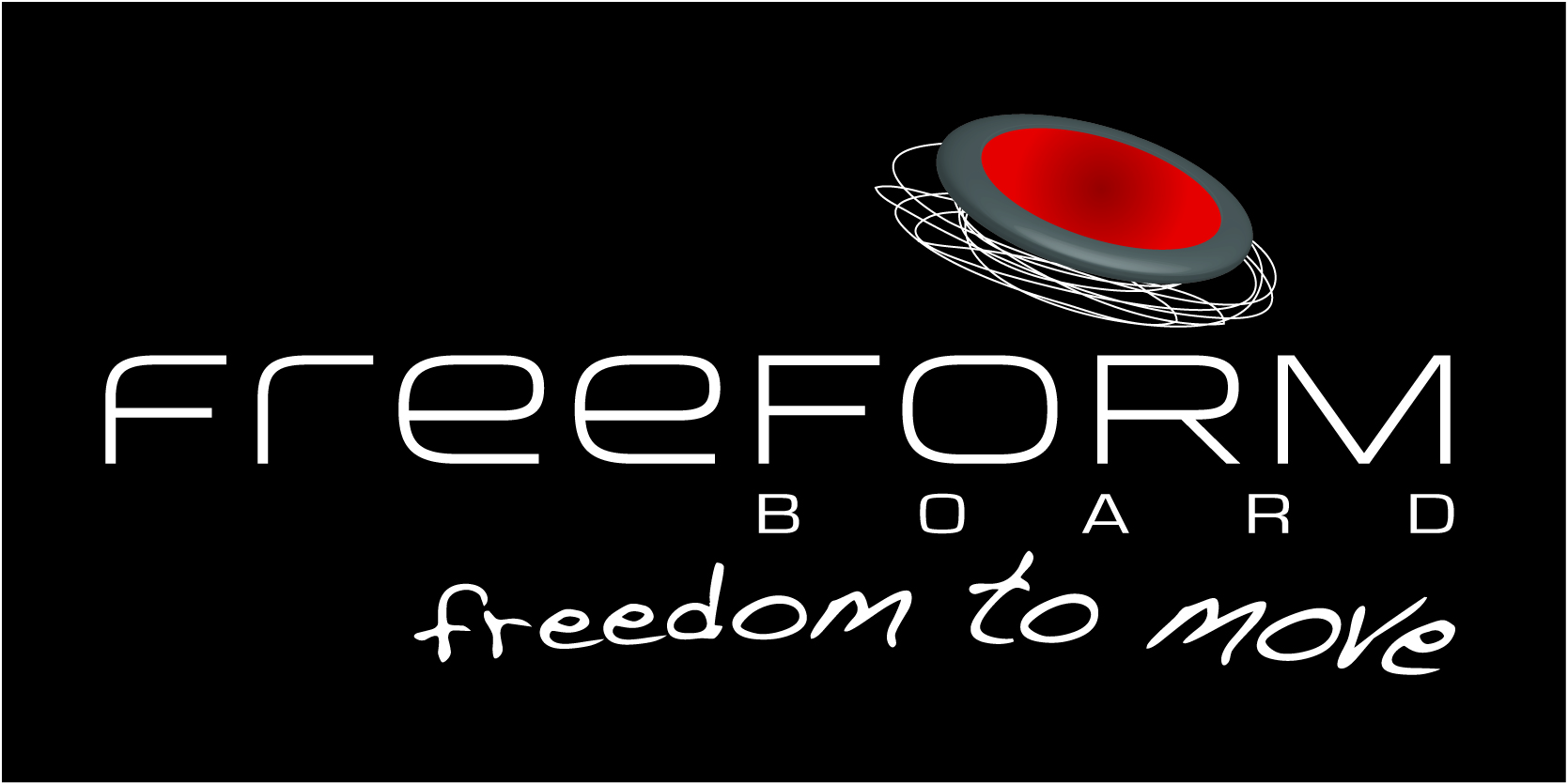 Tony Susnjara, the developer and driving force behind freeFORM, is a yoga teacher with over 20 years experience in both Australia and the UK.
The freeFORM board is the perfect training partner, replicating dynamic movement from a number of sporting styles as well as the practices of pilates and yoga.
This revolution in movement technology features an unequalled level of multi-directional functionally, allowing you to take your workout to the next level.
The freeFORM Board is the perfect marriage of form and function. The attractive retro-modern design positions the freeFORM Board as a feature and talking point to be left out on display rather than hidden away.
The freeFORM Board offers many functional benefits including multi-planar applications and continuous movement combinations. It also loads muscles through full range of motion, enhancing both the core and whole body strength and mobility at the same. Yet, the most consistent and recurring feedback from freeFORM Board users is that it is the most fun, the most enjoyable and the most popular piece of equipment in the gym.
When you combine the size, simplicity and convenience of the freeFORM Board, you have the perfect tool for personal training, as well as small and large group exercise classes.
As practitioners of a highly refined art form and existing users of high quality precision equipment, Pilates enthusiasts have already adopted the freeFORM Board as their own.
The freeFORM Board replicates countless Pilates chair and reformer exercises at a fraction of the cost and space requirements. Continuous movements and non-linear applications add a whole new dimension to the Pilates repertoire.
The freeFORM Board is a non-impact tool that supports multi-planar movement. The ultra low fiction created by the high quality castors allows for smooth continuous movements, helping to restore pain free function to injured or inflamed joints and soft tissues.
The freeFORM Board can also act as an unstable surface and is an excellent tool for building core strength and dynamic stability and mobility.
The simple convenience and portability make it a perfect addition to any therapist's tool box.
Learn how to integrate FreeFORM boards into your pilates or Power Plate training regimes, or how to use them for therapy and fitness progammes for all levels of fitness.
Trainer Certification courses available.
Please enquire.
Within a week of acquiring our freeFORM Boards, they were integrated into every aspect of our club, from PT to circuits, group exercise, yoga and Pilates. The freeFORM Board has proven to be a home run product for our trainers our members and our business.
The freeFORM Board readily lends itself to applications consistent with traditional Pilates principle.