EAT Fitness High Fives™ Rewards Programme
THE MORE YOU LEARN,
THE MORE YOU EARN.
You are automatically joined up to our one-of-a-kind High Fives™ Rewards programme when you register for our online education.
Keep chalking up points by successfully passing quizzes, completing courses or performing other specified activities.
These points can then be redeemed for discounts on future purchases, or other perks.
BOOM! LOOK WHAT YOUr HARD WORK HAS EARNED YOU!

WHAT CAN YOU DO TO EARN MORE?
There are two currrencies in the EAT Fitness High Fives programme. Fist Bumps are allocated for site-wide activities, or when you reach milestones, whereas High Fives are course or quiz specific. See more detail in the drop-down lists below.
What can you do with all your High Fives and Fist Bumps?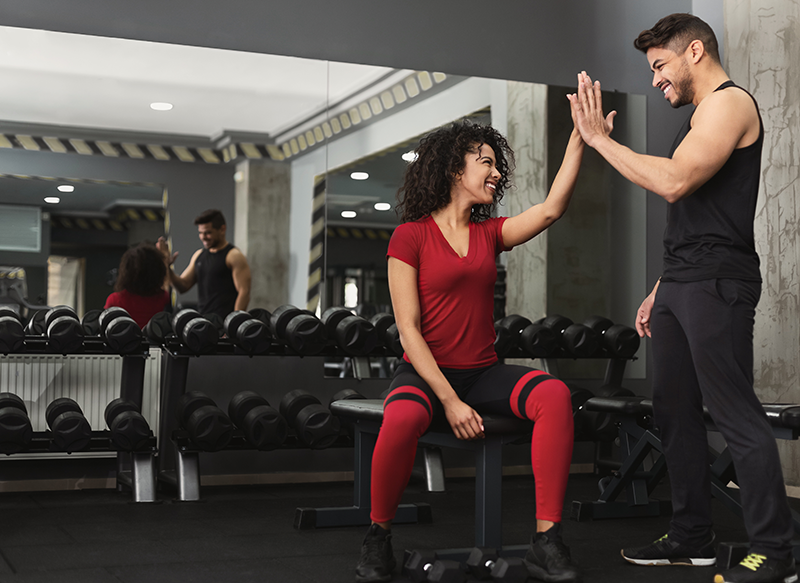 Earn High Fives to win Discount Coupons.  Each High Five is worth a $5 discount.

Collect Fist Bumps to unlock Special Offers and Perks. Each Fist Bump is  worth a $10 discount.

You can select to use your High Fives and Fist Bumps at Checkout time as a partial payment.

There is an upper limit of $50 Points discount that can be applied at Checkout.

Points cannot be redeemed for cash and expire after 1 year.

PLEASE NOTE – if you abandon cart without first removing any points you have applied you will lose the points, so please first "remove" the discount before abandoning the checkout process