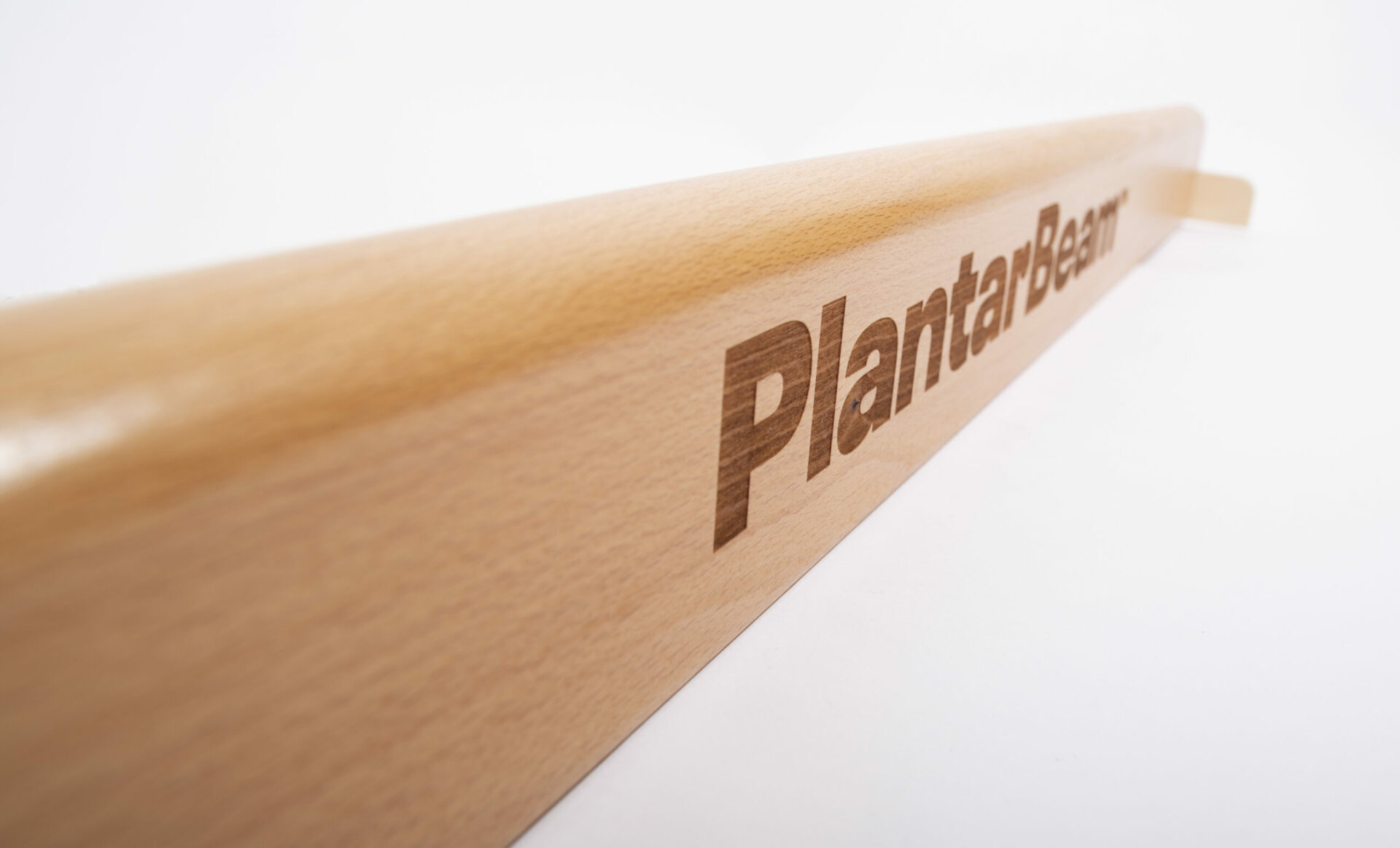 PlantarBeam™, developed by sports therapist Gordon Cunningham from Activ Scotland, allows you to restore, strengthen and improve your control, balance, foot health and movement.
Almost one-quarter of our body's bones are in our feet. The foot is indeed a masterpiece of evolution, function, and flow: with 28 bones, 30 joints and more than 100 muscles, tendons and ligaments, all working together to provide us with support, balance and mobility.
Its simplicity and ease of use are its obvious virtues. Using the PlantarBeam™ helps work on balance, load and range, varying the gradients to increase or decrease the level of 'work' required. This is of particular benefit to those with a restricted range of movement, who may otherwise struggle with floor work.
PlantarBeam™ will help you work safely through your own individual challenges and direct your body toward better function and better movement.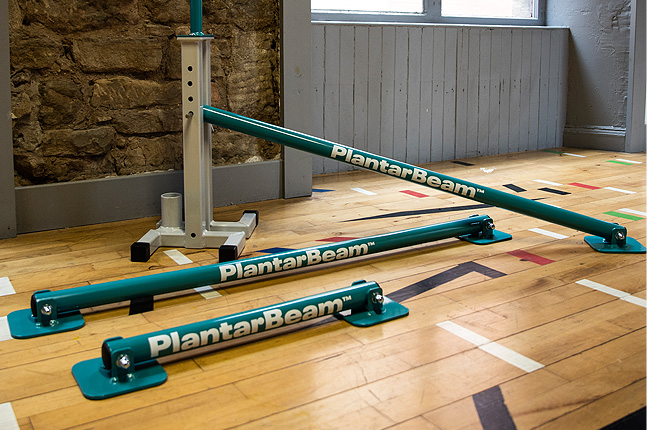 Manufactured in the UK and built by ClydebuiltFitness, PlantarBeam™ 1.0 has been made with specific strength steel to maintain stiffness under load. Coming at 06.m, 1.3m and a full clinic system with a stand and variable gradient, these original PlantarBeam™ options deliver exceptional performance and equally exceptional outcomes for all users.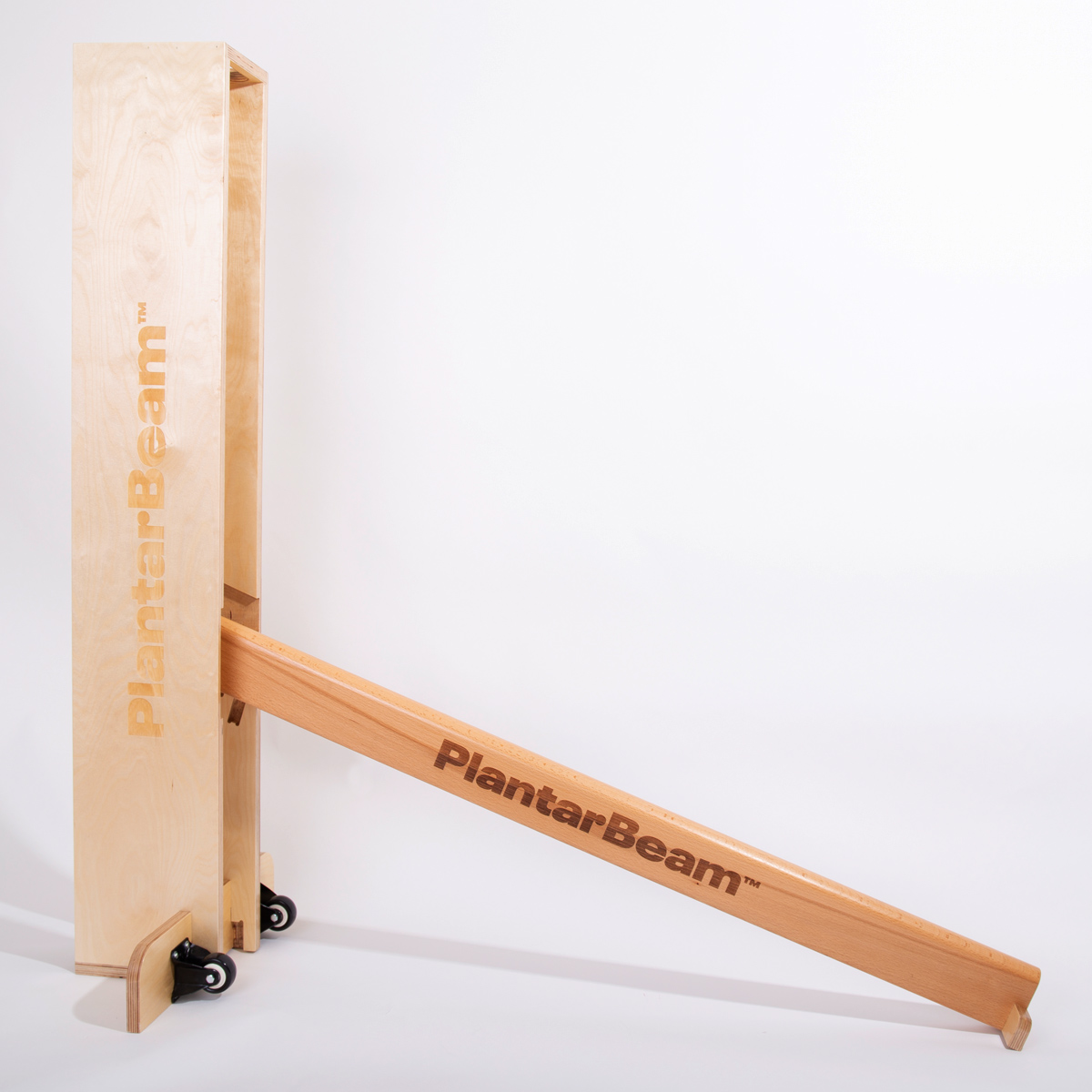 PlantarBeam™ 2.0 equipment is made of carefully selected wood to offer the same rigidity properties as the metal versions, yet offers an aesthetically pleasing wood finish to acheive a more natural look at home or in the studio or clinic.
Lighter also, it is more cost-effective if shipping long distances.
Units come in 0.6m, 1.2m as well as an easy to move Clinic System that is designed to stow away when not in use.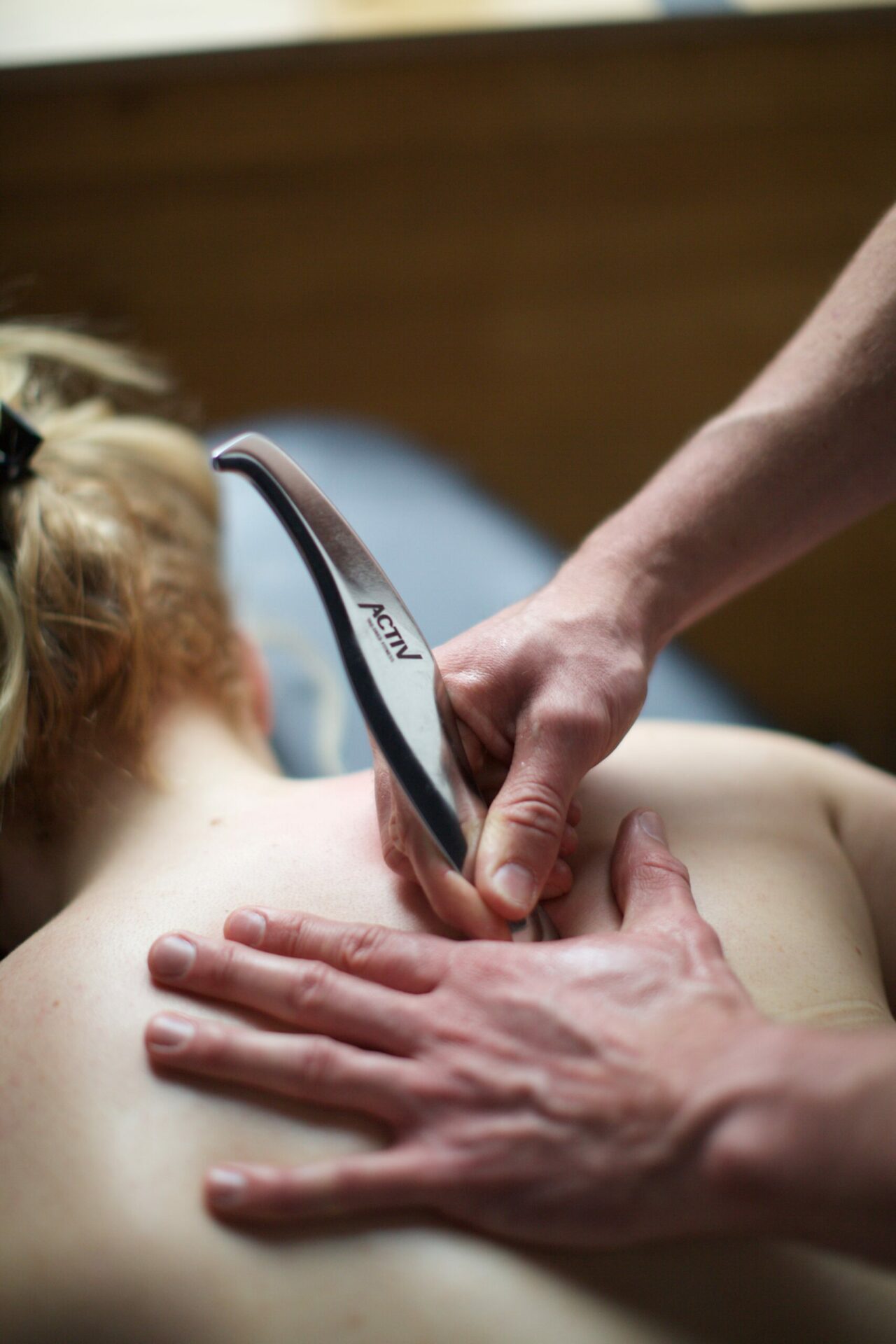 Offer that something extra in your therapy work with this Instrument Assisted Soft Tissue Mobilisation (IASTM) tool by Activ Scotland.
Learn superior myofascial release techniques with the accompanying workshops delivered by Activ Scotland founder, Gordon Cunningham. Stainless steel IASTM tools have the best rap on the market, and the quality and resonance of this range by Activ Scotland are hard to beat.
Learn more about applying PlantarBeam™ movement drills into your daily practice with clients of all age ranges suffering with common foot problems like plantar fasciitis, ankle sprains, unstable hips lacking control and stability. 
Learn the process of layering techniques and progressions while keeping things fun and interactive. 
Get your client off the treatment couch by applying Instrument Assisted Soft Tissue Mobilisation (IASTM) techniques, understanding the importance of pressure, angle and application. Rebuild strength, structure and balance by then using loaded movement training to reintroduce functional abilities for your clientele.
Movement Performance Therapy Certification course scheduled for October 2020.
Please enquire about pre-ordering your equipment to get the most out of this course.
I like to use the beam as both an assessment tool (identifying poor hip function, lack of ankle mobility, poor balance etc, the feet are great at telling us what happens upstream) as well as a training tool to help reintegrate feet back into healthy movement.
I have also found the plantar beams to be extremely robust (I travel with mine a lot) and dealing with Gordon is always a delight as we get to discuss all things foot related!
A daily balance routine can be a fun and a powerful mental and physical practice when done consistently. If we take care of our feet by moving them in every direction they can move, the result is the rest of our body benefits. This is where the Plantar Beam comes into play.
The plantar beam is a great bit of kit that I really enjoy using in my PT sessions at Activ Scotland. As a runner I find it really helped my rehab after an injury and as well as working on improving balance and core strength, it's quite a fun bit of equipment.